Share this post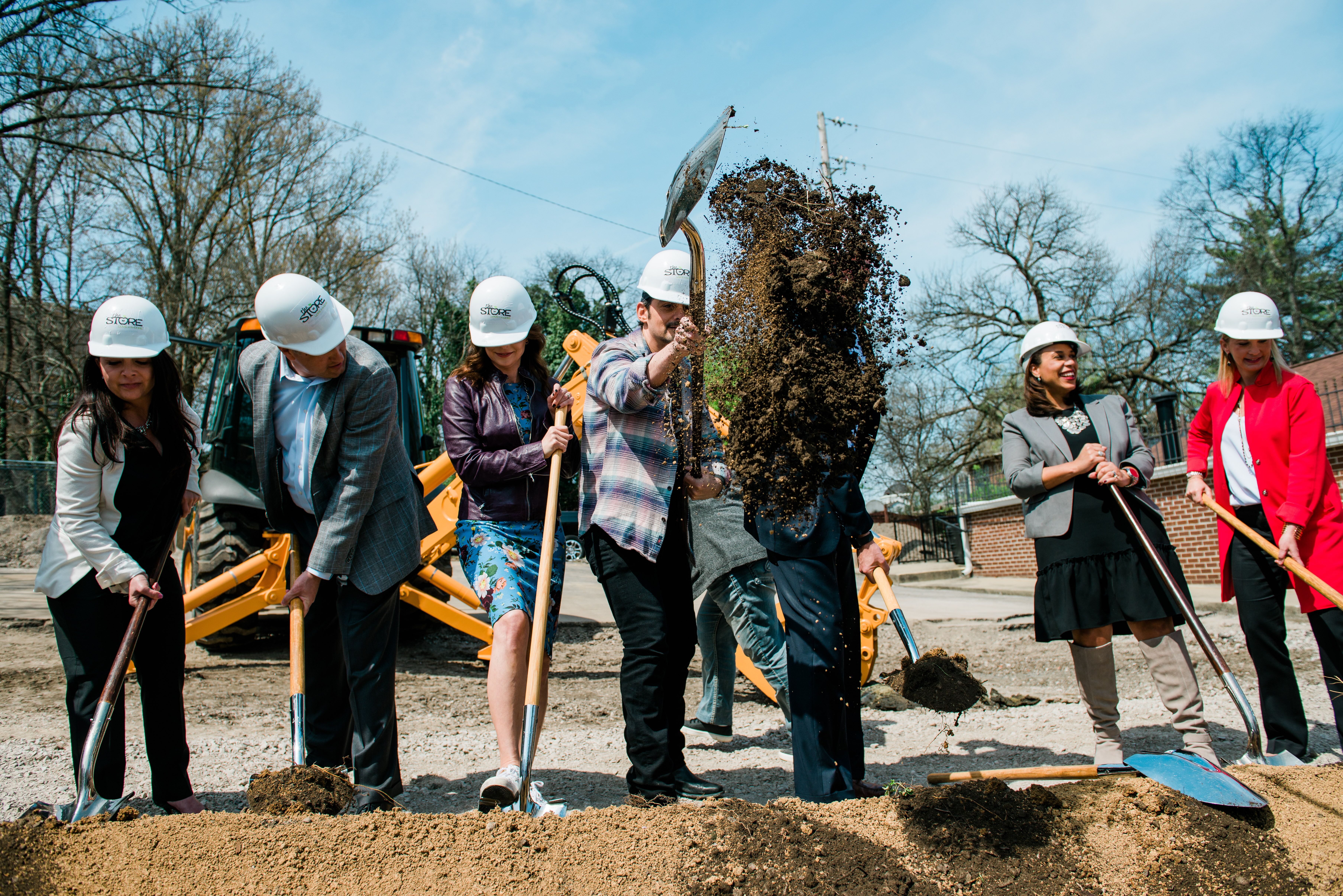 Sysco | FreshPoint Support Brad and Kimberly Paisley's, "The Store"
Sysco Nashville and FreshPoint Nashville Announce Support of Brad Paisley and Kimberly Williams-Paisley's The Store to Help Feed Those in Need
NASHVILLE, Tenn. – Last week, Sysco and FreshPoint leaders attended a groundbreaking ceremony for Brad Paisley and Kimberly Williams-Paisley's non-profit organization, The Store. The Store will operate as a free-referral based grocery store, allowing people in need to shop with dignity for their basic needs. It aims to empower individuals seeking self-sufficiency. (See the full news release).
In addition to a cash donation, as part of its Nourishing Neighbors initiative, Sysco has agreed to provide refrigeration equipment for The Store facility and fresh produce through FreshPoint, as part of a combined effort to fight hunger and food insecurity in the Nashville, Tennessee, community.
"Sysco is excited to reinforce our commitment to help address hunger related needs in Middle Tennessee through our Partnership with Brad Paisley and Kimberly Williams Paisley's, The Store," Troy Edwards, President, Sysco Nashville.
"By bringing together the strengths of Sysco, Supplies On The Fly and FreshPoint, our partnership will provide healthy alternatives in a dignified way to those in need."
"We are so happy to be a part of this wonderful opportunity to help the Nashville community," said Cole Brantley, FreshPoint Nashville President. "FreshPoint looks forward to providing healthy, fresh fruits and vegetables during a time when these families need help the most."
Individuals and families will be referred to The Store by nonprofit and government agencies for a term of one year. There is no charge to those referred or to the people and agencies that send them. They may shop for food to supplement their income during times of crisis and as they work toward self-sufficiency.
"Our goal is to give dignity to parents," said Paisley.
"They can go to The Store and shop in a completely normal way, from choosing the food to checking out, but with no money exchanging hands. The kids can even ride a mechanical pony out in front at no charge. Kids do not need the stress of wondering how their parents are going to feed them. In Nashville, we have the power of the benevolence of the residents to support The Store."
Paisley personally jumped onto the backhoe on site to officially break ground on The Store's location.
"I'm so excited to be here and see this dream come to fruition," said Kimberly Williams-Paisley. "In Nashville, there are one in seven people and one in five children that have food insecurity. That means they don't know where they are going to get their next meal. The Store will be another resource to help families and individuals going through a hard time, but working toward self-sufficiency."
Construction of The Store is projected to be completed by the end of 2019.
Content courtesy of Sysco Corporation. Info submitted by: Troy Edwards and Cole Brantley; written by: Camilla Zuckero and Alex Gumbert
---
Some tools you can use:
Visit freshpoint.com for our seasonal availability guides—and while you are there, check out the FreshPress, our latest market report. Place your orders online with ease at myfreshpoint.com. Did you know you can receive real-time reliable delivery alerts on the day of your delivery? Activate and subscribe at FreshPoint.com/mydelivery
Download our app and take your produce management on the go. Place orders, review flyers, watch videos…all in one spot!
Find out more details about our UBU program, and how we are shining a spotlight on food waste while making value and food safety a priority.
We buy local to strengthen regional economies, support family farms, preserve the local landscape, and to provide fresh-from-the-farm food to our customers. Local.freshpoint.com connects you to your local farmers like never before! Customize your search by zip, city, state, radius…even by crops and growing methods. Pop in your zip code and learn about our local farmers.
Socialize with us!
Did you know we are on YouTube? Head over to our page and check out our 75+ videos. Don't forget to subscribe, and also be a part of our Bell Team—hit the little bell icon to get notifications when we upload new videos.
Follow FreshPoint, Inc. on Facebook, Twitter, Instagram, and LinkedIn…and follow The Produce Hunter on Instagram as she finds the best specialty produce at the Santa Monica Farmers Market.