By FreshPoint

Share this post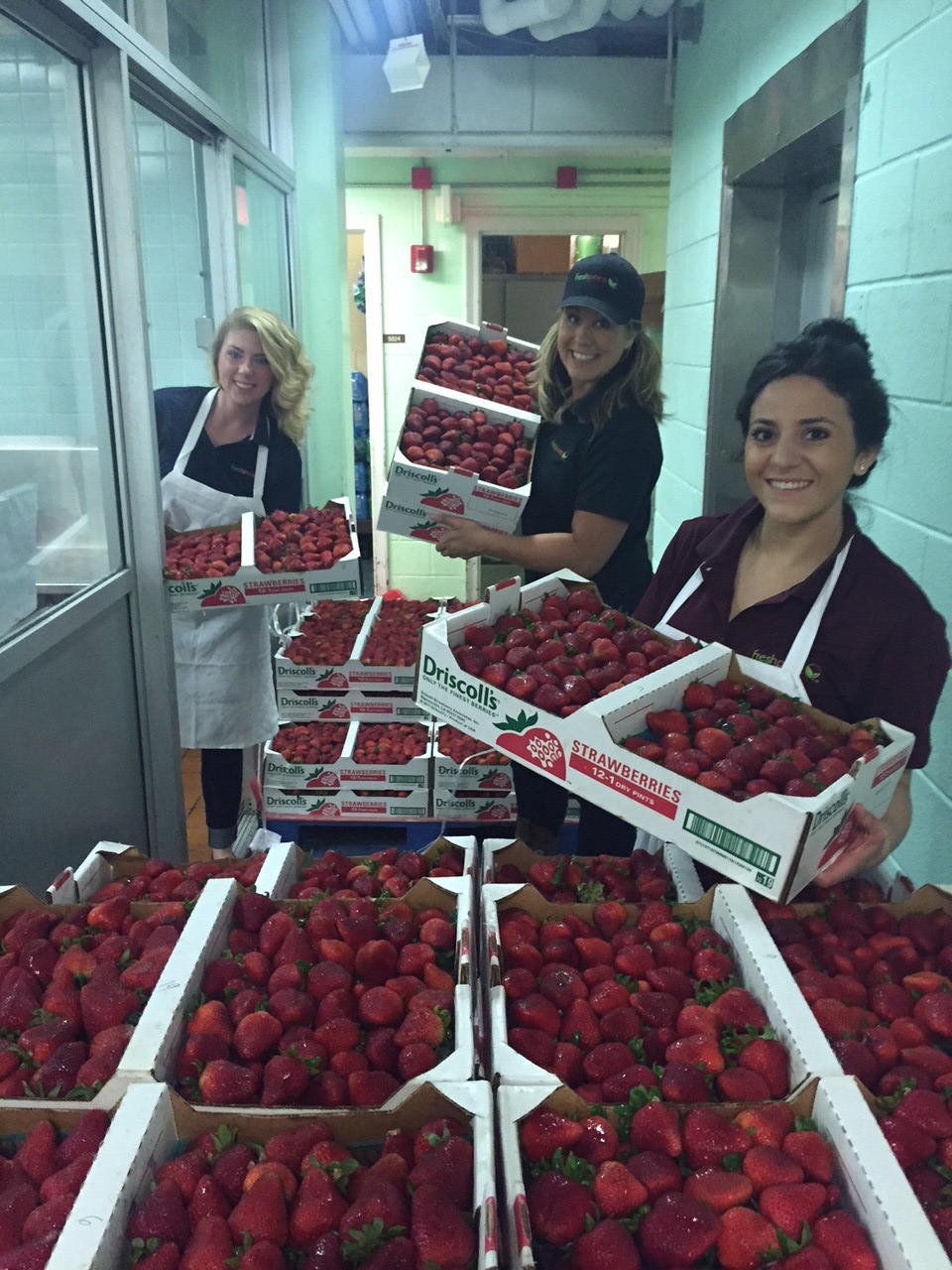 Strawberries and Champagne are encouraged at school…
Strawberries and Champagne is one of Vanderbilt University's longest traditions for their graduating class's Commencement Week celebration. This year they purchased 670 flats of Driscoll's strawberries totaling nearly 5,400 pounds!
Arriving at the university at 5 a.m., we washed each flat of berries and loaded them on plates for transferring to each celebration location. There were three event locations on campus: two for undergraduates, and one for graduates. At each location were white tents with long tables where we displayed the berries in mounds. It looked immaculate! There were gold coins and powdered sugar as an extra treat. Lastly, when the graduates and their families arrived, champagne was served and everyone is happy!
Along with myself, our helpers for the event this year were Sales Reps Jessi Daschner, Daeghan Hawke, and Antonina Castagnola, as well as Wade Smades, our dedicated year-round Vanderbilt driver. This is the first year we had the three reps join us, and they nailed it! We also had the two Sysco MA's who oversee Vanderbilt help wash and arrange the berries. They were a huge support, and it showed Vandy how important they are to us. It was a long day, but the Vanderbilt team was very grateful. What we like to say around here: VALUE ADDED!
After the event, the remaining strawberries were sent to the Nashville Zoo for animal enjoyment. Click this link to read more about Vanderbilt University's donation to the Nashville Zoo and Walden's Puddle.
---
Submitted by Traci Lawson, Sales Manager at FreshPoint Nashville