By FreshPoint

Share this post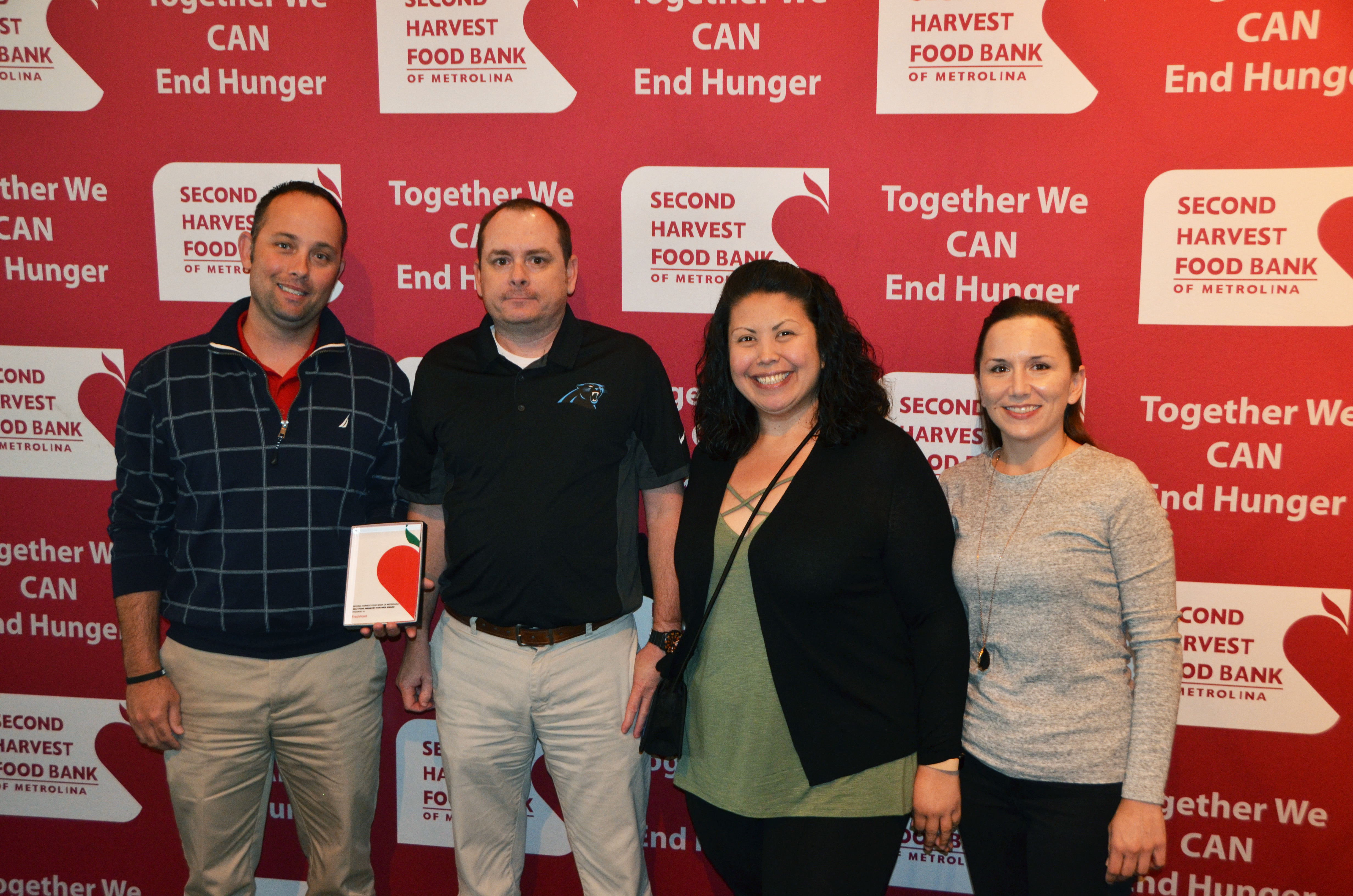 FreshPoint Charlotte recognized with 2017 Food Industry Partner Award
Second Harvest Food Bank of Metrolina recently recognized FreshPoint Charlotte with a 2017 Food Industry Partner Award at their 2018 Partnership Appreciation Awards Luncheon for their contribution of over 700,000 pounds of produce in 2017. The produce contributed helped to feed children, seniors, families, and pets.
"We felt honored to be recognized as a company that best exemplifies the partnership to help eliminate hunger in our region.
The humble thought that we are considered a 'hero' among our community to the thousands that are hungry, fuels us to keep donating twice a week to their organization," said Debra Williams.
Second Harvest Food Bank of Metrolina has been in existence since 1981. They serve over 700 partner agencies including soup kitchens, homeless shelters, emergency pantries, low-income day care centers and senior programs in 19 counties in North and South Carolina.
"What a great honor and humbling experience for FreshPoint Charlotte (and FreshPoint as a whole) to be recognized this year by our local chapter of Second Harvest Food Bank.
By donating over 700,000 pounds of produce this past year, our vendor partners and our associates are contributing in just a small way to help feed those in need", Terry Owen, President.
---
Content and image provided by Debra Williams, Administrative Assistant at FreshPoint Charlotte.
Follow FreshPoint Charlotte on Facebook, and follow FreshPoint, Inc. on Facebook, Twitter, Instagram, and LinkedIn… and follow The Produce Hunter as she finds the best of the Santa Monica Farmers Market every week on Instagram.