By FreshPoint

Share this post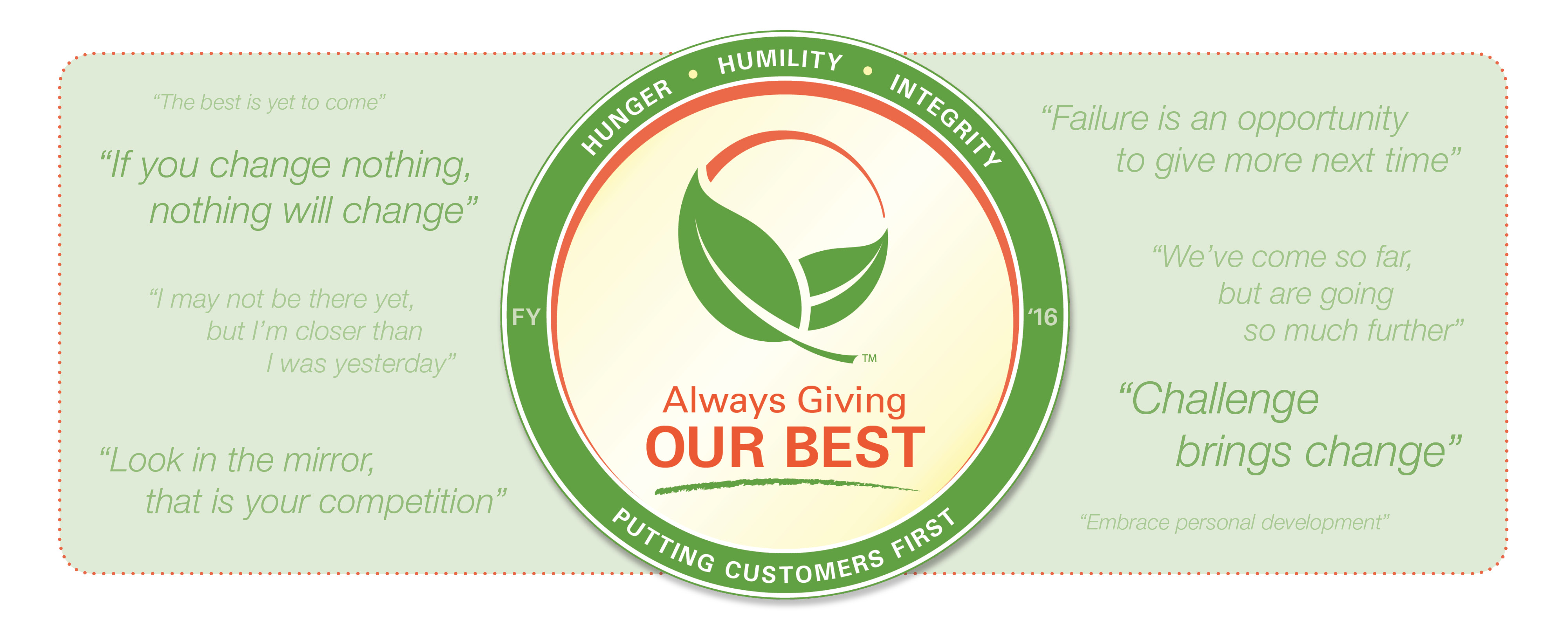 Did you know we have a company mantra? Probably not, since it is our first year!
We are extremely proud to introduce the FY2016 FreshPoint Annual Mantra: ALWAYS GIVING OUR BEST!
Each employee and new hire was given a lapel pin, as well as window clings and banners displayed around each facility. The banners are peppered with inspirational messages to encourage each employee to always give their best, such as:
"Failure is an opportunity to give more next time."
"We've come so far, but are going so much further."
"Challenge brings change."
"The best is yet to come."
"If you change nothing, nothing will change."
"I may not be there yet, but I'm closer than I was yesterday."
"Look in the mirror, that is your competition."
"Embrace personal development."
FreshPoint is committed to becoming our customer's most valued and trusted business partner. We are putting customers first!