By Karen Beverlin, The Produce Hunter

Share this post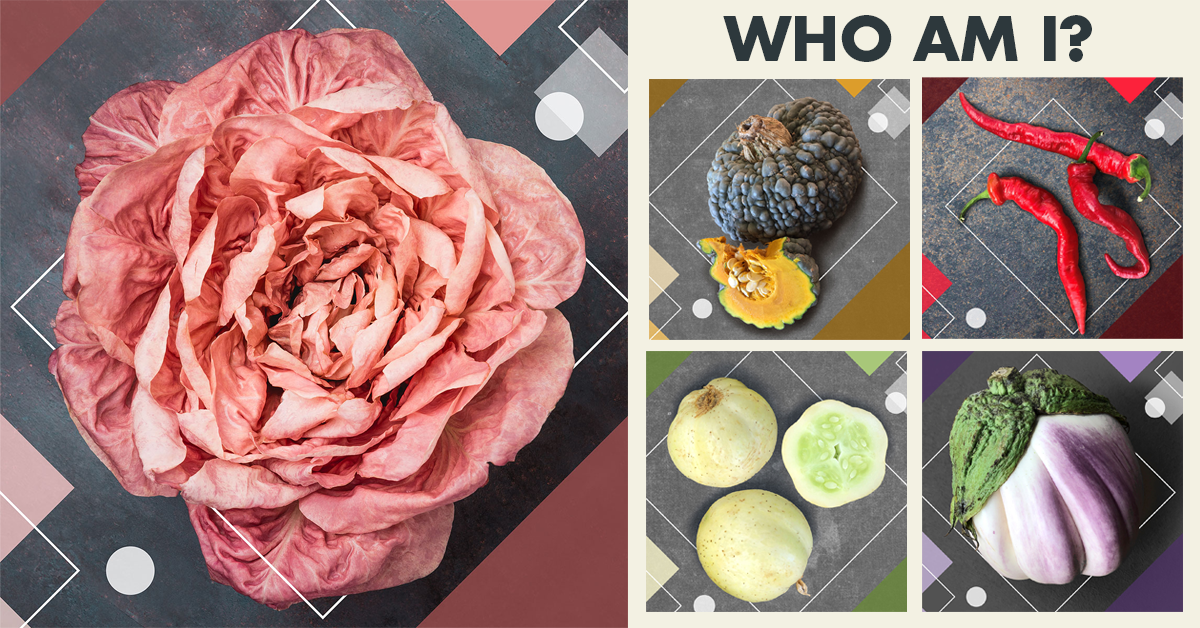 "Who Am I?" Test your knowledge at the IFPA 2023 in Monterey
Curious about the charming specialty produce items spotted around IFPA 2023 Foodservice Conference in Monterey this year?
Well, you're in the right place!
A little background for those not at the event. We wrapped 5 elevator doors at the event this year, but we didn't feature just any produce…we chose a few of the unique and delightful specialty produce items from The Produce Hunter.  Not only are these beautiful items striking to look at, they each have flavor characteristics that are worth seeking out. A couple of them have flavor profiles that you wouldn't expect…
Karen Beverlin has written a brief "bite" for us about these delicious beauties. Read more about what she has to say about each of these gems…take it away, Karen!
---
Up first, we have Pink Radicchio.
Pink radicchio is a group of new cultivars that trace back to ONE head found in a field of Rosso Di Verona, selected and reselected for the pink color.
You can serve Pink radicchio fresh to feature that gorgeous color.  It's bitter, but in that wonderfully welcome radicchio way.
Look for Pink radicchio from the late fall through early spring. They prefer cool and cold weather.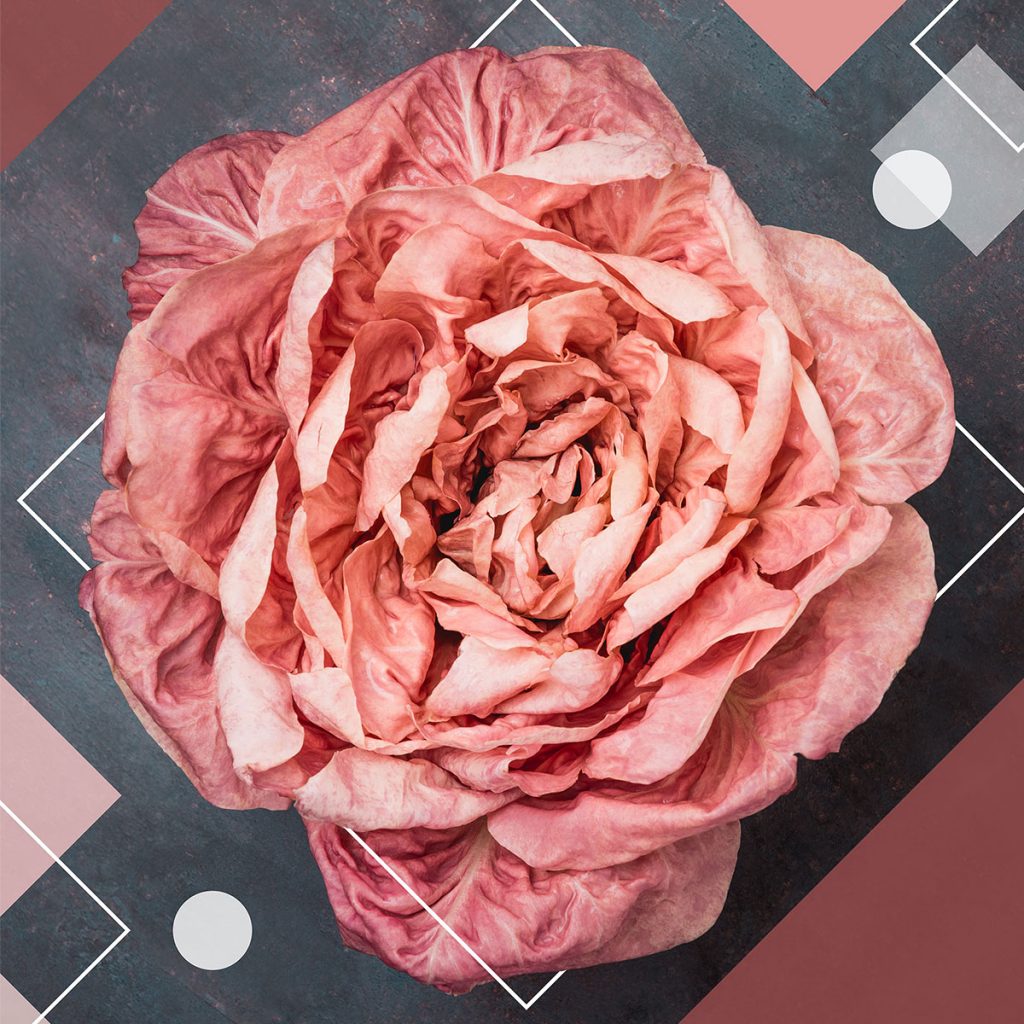 Next, let's talk about Lemon Cucumbers.
This is an old variety.
Lemon cucumbers do not taste lemony. They have excellent cucumber flavor, and their texture and flavor is best before they turn bright yellow.
You can use them anywhere you'd use cucumbers. Cut into wedges to feature their unique shape.
Like most of us, they love the summer weather, so look for them from June into August.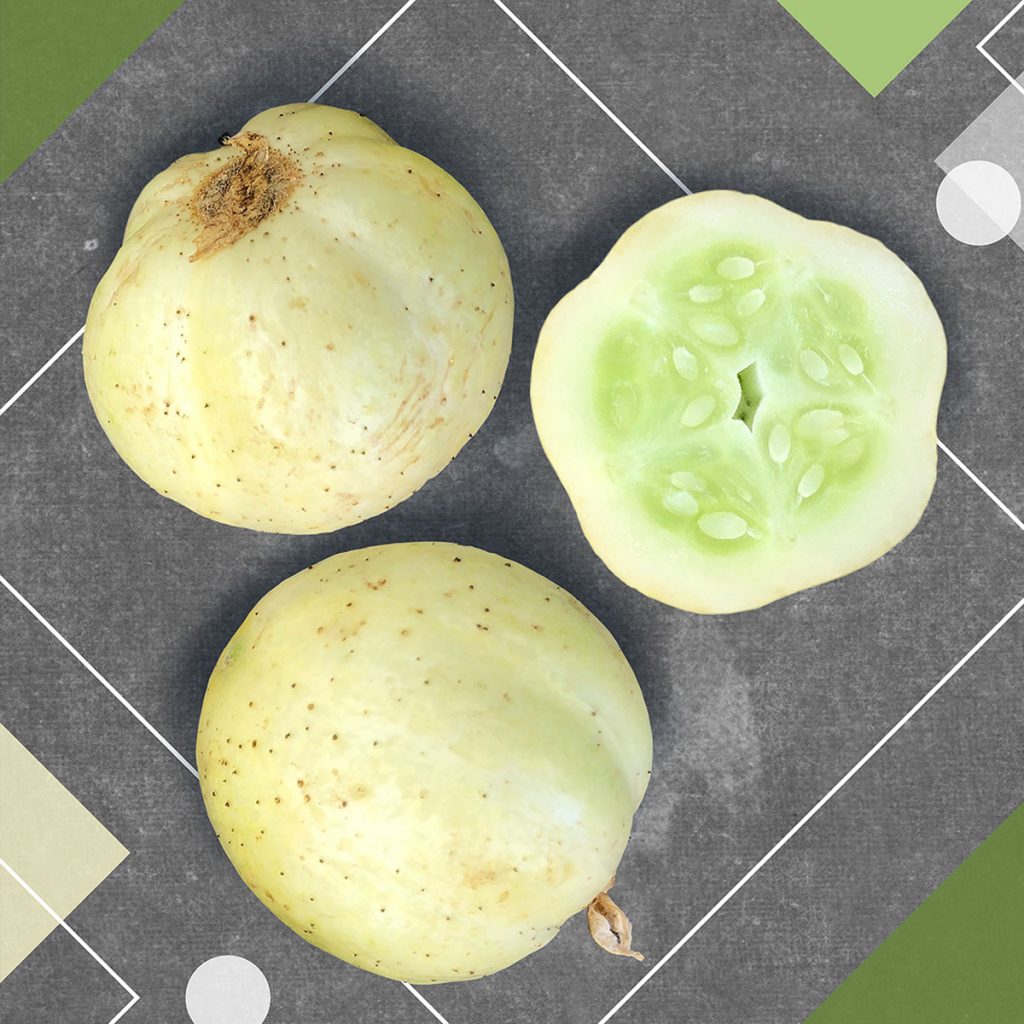 Wow, just look at the Rosa Bianca Eggplant.
This is an heirloom variety originally from Sicily. A true Rosa Bianca always has a green calyx and few seeds.
The Rosa Bianca eggplant is prized for its flavor and texture. Its texture is creamy, and because it is a low-seed variety, its flavor is pure eggplant without bitterness.
Since it's not riddled with seeds, Rosa Bianca chunks and sliced hold their shape when cooked. Roasting showcases the exceptional flavor and texture.
This is a nightshade, and nightshades love the summer–and the Rosa Bianca needs the soil to be 80-90 degrees F. This eggplant is usually available from July into September.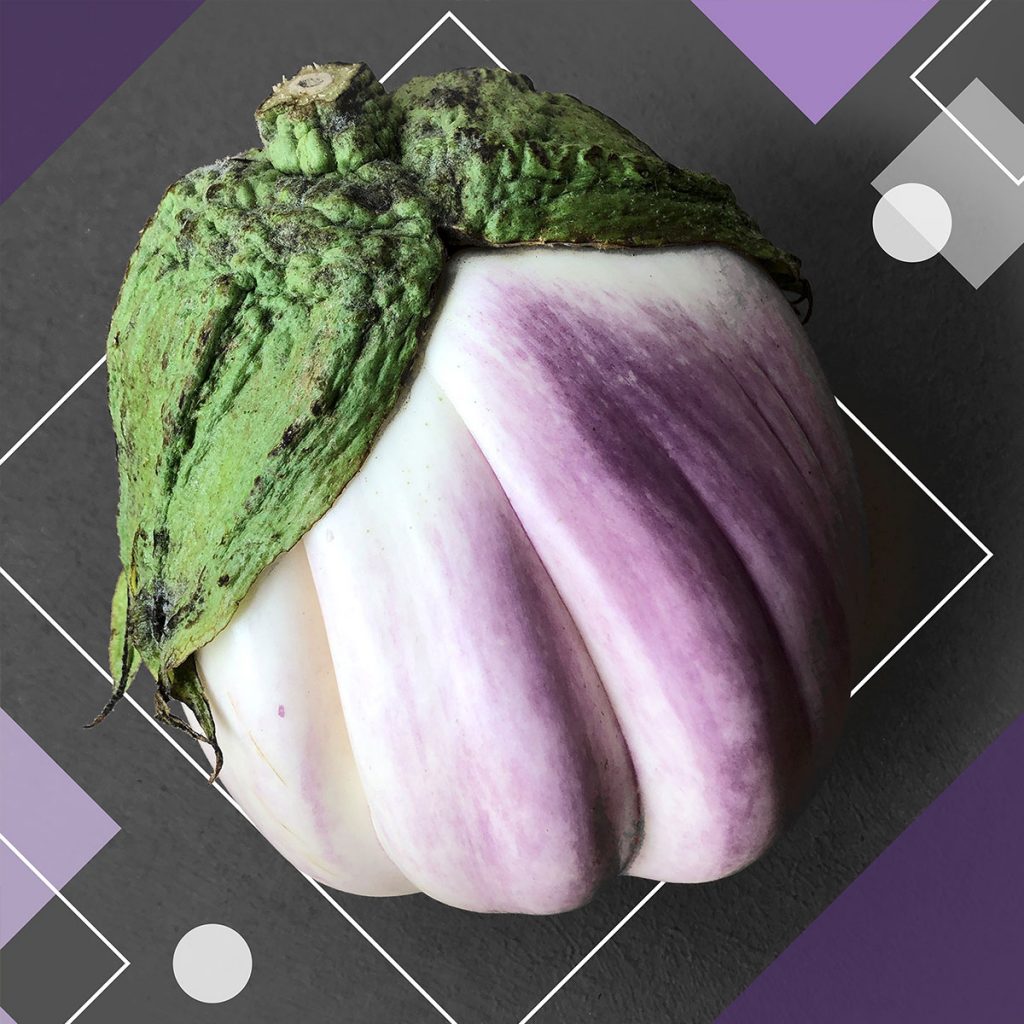 Up next we have the shiny, glossy vibrant red Jimmy Nardello pepper.
In 1887, this delicious pepper was brought to the United States from Southern Italy by Giuseppe and Angella Nardiello, who grew them in their home garden in Connecticut.
Jimmy Nardello peppers are exceptionally sweet with rich flavor and glorious color. Jimmy Nardellos are what all sweet peppers want to be.
You can use them fresh, fermented, fried, grilled, or serve as you would any other sweet pepper–these will just taste better.
Available from July through September, Jimmy Nardello peppers reign as king of all sweet peppers.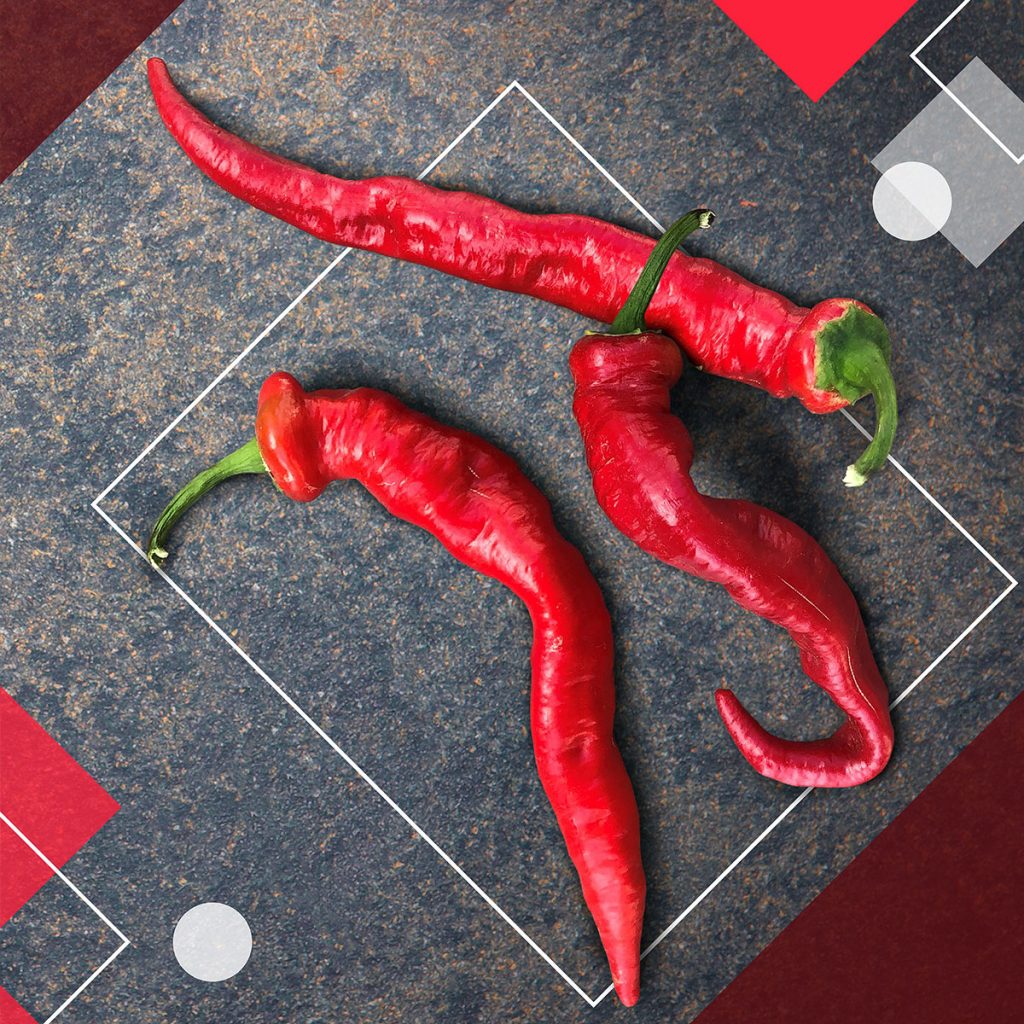 And finally, we have the Marina di Chioggia Pumpkin.
Named for Chioggia, a fishing village just south of Venice, Italy. The Marina di Chioggia pumpkin has been a favorite there since the 1600s. Today, the bargemen of Venice still grill it with olive oil and serve in wedges.
Marina di Chioggia has thick walls, a creamy texture, and a rich, deep sweet flavor. It has enough flavor and eye appeal to carry a dish.
This heirloom pumpkin is the absolute best for pumpkin pies and purees for filling pasta. It caramelizes beautifully when roasted and weeps little when cured properly.
Once pumpkins are cut from the plant, they must be cured to harden the exterior so they store well. Curing also makes the flesh smooth and creamy, rather than stringy.
The Marina di Chioggia is usually ready by November.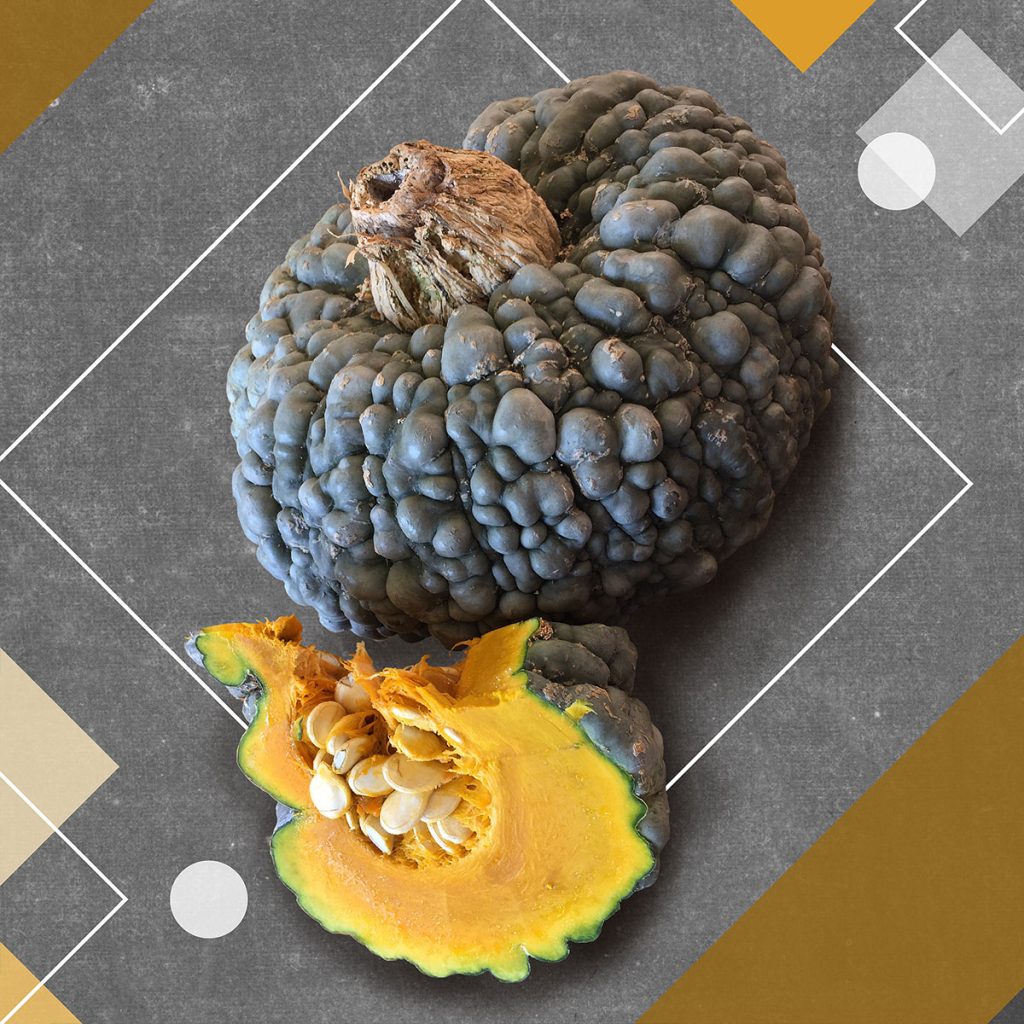 Thank you, Karen for these delightful descriptions and images! 


All of these are available from FreshPoint's Produce Hunter during their respective seasons listed above.
Image and content contributed by Karen Beverlin, Vice President of Specialty Sales at The Produce Hunter. Follow her as she finds the best of the Santa Monica Farmers Market  on Instagram.
View this post on Instagram
The Produce Hunter curates the Farmers' Markets, and works with small, local family farmers committed to sustainable agriculture, responsible production, and propagation and promotion of fruit and vegetables with exceptional flavor.
Contact your Sales Consultant for more information on how to order. If you are not a customer, find out how to become one today! To find your closest location, click here.
---
Some tools you can use:
Visit freshpoint.com for our seasonal availability guides—and while you are there, check out the FreshPress, our latest market report. Place your orders online with ease at myfreshpoint.com. Did you know you can receive real-time reliable delivery alerts on the day of your delivery? Activate and subscribe at FreshPoint.com/mydelivery
Download our app and take your produce management on the go. Place orders, review flyers, watch videos…all in one spot!
Find out more details about our UBU program, and how we are shining a spotlight on food waste while making value and food safety a priority.
We buy local to strengthen regional economies, support family farms, preserve the local landscape, and to provide fresh-from-the-farm food to our customers. Local.freshpoint.com connects you to your local farmers like never before! Customize your search by zip, city, state, radius…even by crops and growing methods. Pop in your zip code and learn about our local farmers.
Socialize with us!
Did you know we are on YouTube? Head over to our page and check out our 75+ videos. Don't forget to subscribe, and also be a part of our Bell Team—hit the little bell icon to get notifications when we upload new videos.
Follow FreshPoint, Inc. on Facebook, Twitter, Instagram, and LinkedIn…and follow The Produce Hunter on Instagram as she finds the best specialty produce at the Santa Monica Farmers Market.