By FreshPoint

Share this post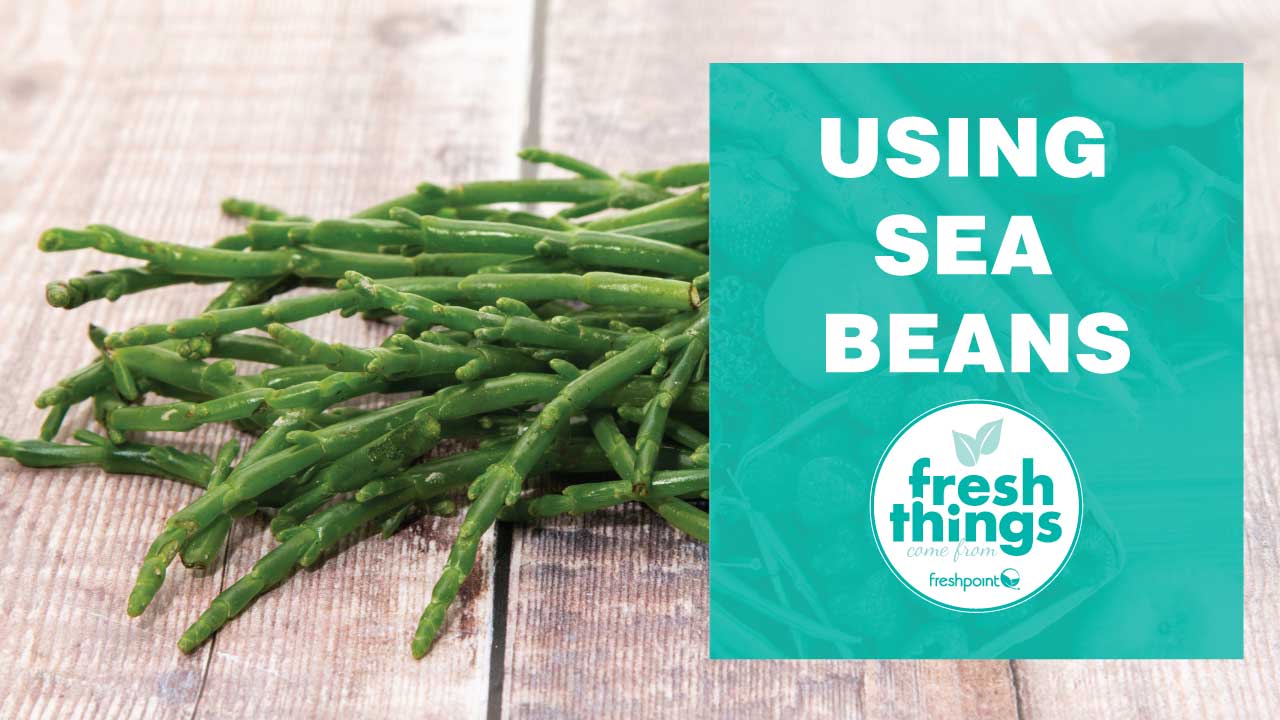 Fresh Things Video: Using Sea Beans
Hi I'm Chef Dan with FreshPoint, and I often get asked how to use sea beans.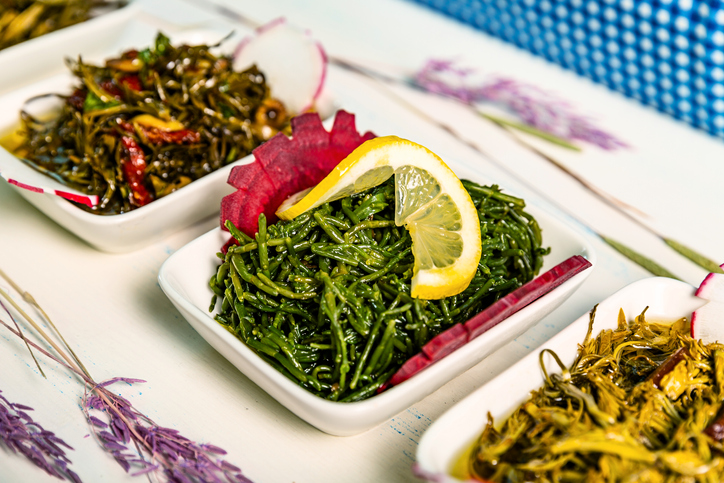 I like 'em raw, thrown in a salad, or even as a garnish.
It adds a bright crunchy texture with a vibrant salty flavor.
They get their name legitimately
It does taste of  salt water and of the sea. More commonly known as "salicornia" which refers to the name and the shape of the bean. Salicornia simply means "sea horn" and if you look at each individual bean, they actually do look like a horn.
Using Seabeans
You can blanch them lightly, you don't need to salt the water on these. Blanch for about 30 seconds, shock them in ice water, and then you can saute them to finish it. They're great pickled, especially when you pickle with daikon and carrots. Also great raw, just thrown in a salad for that vibrant punch of texture. Nutritionally, these are a great source of protein.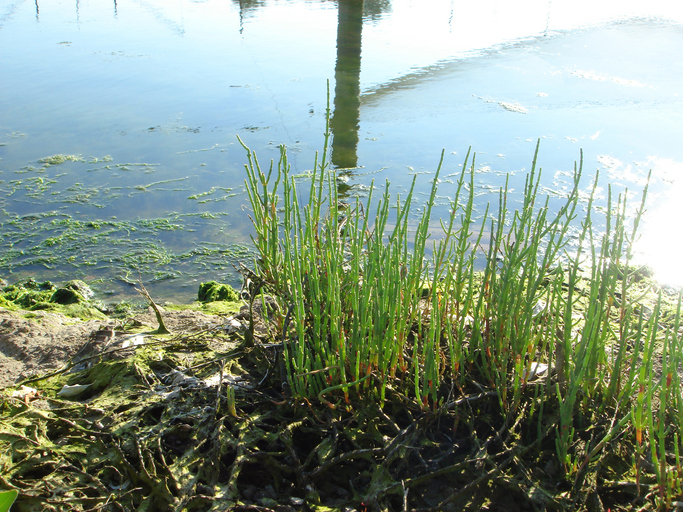 Where to sea beans grow?
They do grow in the marshes surrounding the ocean in the Gulf. Now they're grown in greenhouses, interestingly enough they only grow in salty brackish water, which is where they get their flavor.
Check out the video version:
---
Sea beans are available practically year-round, but do require a pre-order with your Marketing Associate.
Content provided by Chef Daniel Snowden, the Director of Culinary Development for FreshPoint Central Florida. He has been in the produce industry years almost 20 years, and loves getting geeky about food. Follow FreshPoint Central Florida on Facebook, Twitter, and Instagram.
Follow FreshPoint, Inc. on Facebook, Twitter, Instagram, and LinkedIn. Did you know we are on YouTube? Head over to our page and check out our videos. Don't forget to subscribe, and also be a part of our Bell Team—hit the little bell icon to get notifications when we upload new videos.