By BWebster

Share this post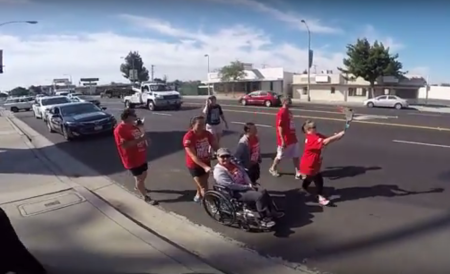 A great honor was bestowed on a member of our FreshPoint family in Southern California. Chuck Bethel's daughter, Michelle, was awarded the opportunity to carry the torch for the Special Olympics Unified Relay Across America. The 2015 Special Olympics Summer World Games were held in Los Angeles from July 25th to August 2nd. The Torch Relay passed through all 50 states until the torch reached Los Angeles. Michelle was asked to carry the torch in the final stretch for half a mile surrounded by her friends and family.
A reserve LA County Sheriff, and friend of the family who also has a daughter with down syndrome, asked Michelle if she would accept the honor of carrying the torch for his fundraising team, La Forge. "You should have seen her face," Chuck said, "she was overwhelmed with excitement." He jokingly said to her, "don't drop the torch" and Michelle responded, "I can do this!"
Congrats Chuck! Thank you for sharing this story!