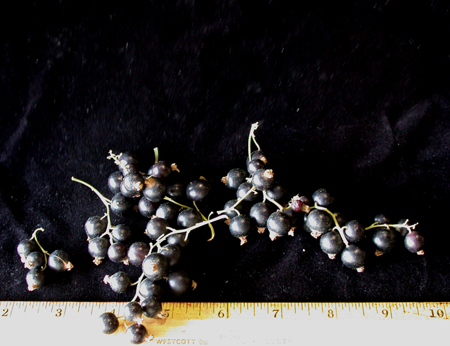 Pack:
12/half pints 6/half pints
Availability:
early-July into August
Notice:
PLEASE NOTE!!!: Order Monday morning for Wednesday shipment
Description:
From Alice Waters' book Chez Panisse Fruit: " Black currants are seldom eaten as fresh fruit. They have a very strong almost resinous character, which is tamed and altered somewhat by cooking. Black currants are extensively grown in Burgundy, where they go into the making of crè me de cassis… Black currants can be cooked down for jam or strained to make a puree, and they are delicious for syrups and superb in sherbet and ice cream." Their season is short, so don' t miss out!