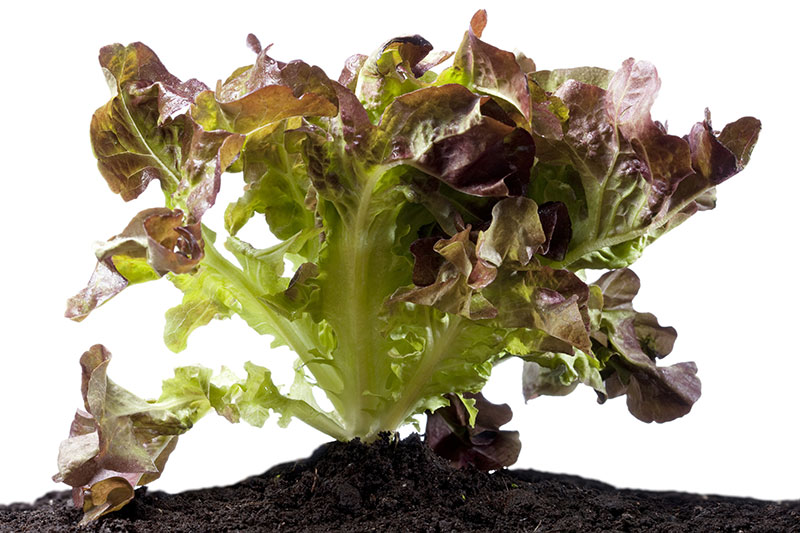 Receiving/Storage:
Baby lettuce and greens should be clean and fresh with well -colored leaves. Avoid product that appears wilted, discolored, or decayed. Russet/brown spotting: Baby lettuce and greens are sensitive to ethylene; exposure to the gas may cause russet or brown spotting. To prevent damage from ethylene, keep baby lettuce and greens away from ethylene producing fruits and ripening rooms. Wilting: Baby lettuce and greens are susceptible to wilting if stored in an area with low humidity. Storing lettuce and greens in an area with high air circulation or strong drafts may also promote wilting. For best quality, keep lettuce and greens cold, maintain a humidity level of 90-98%, and keep away from drafts. Leaf breakdown; deterioration: Storing baby lettuce and greens in a warm area may promote product deterioration. Rough handling and excessive water sprinkling may also contribute to leaf breakdown. For best quality, maintain storage temperature of 32-36 degrees F. Handle lettuce and greens with care and water sprinkle lightly. Yellow or dried out, translucent leaves: This is an indication of freeze damage. To prevent freeze damage, do not store baby lettuce and greens below 31 degrees F.

Storage/Handling:
Temperature/humidity recommendation for short-term storage of 7 days or less:
45-50 degrees F
85-95% relative humidity
Description:
The red tipped, slightly curled leaves have an herbaceous and nutty flavor. Slightly crisp ribs with tender edges.