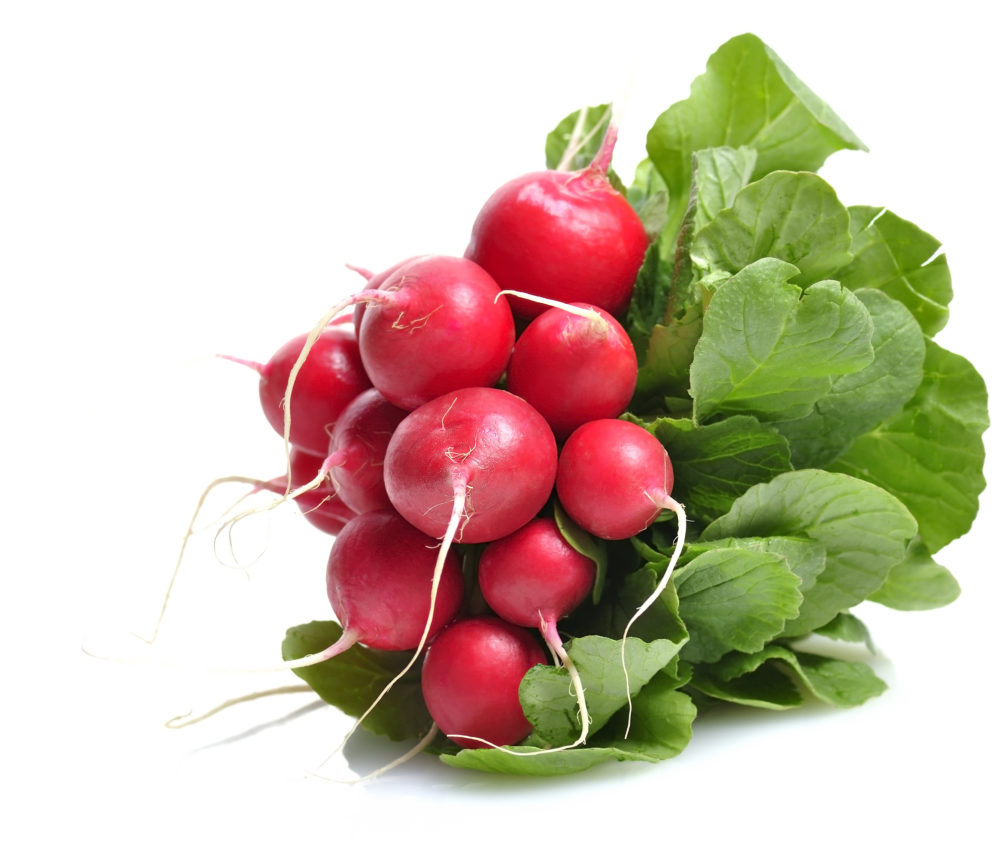 Description:
 Health: Radish greens are high in vitamin C, which is a cancer-fighting antioxidant.
Usage: Radishes are most often used in salads and vegetable trays.
Taste: Radishes have a bold, spicy flavor.
Scientific Name: Raphanus sativus.
Receiving Information:
Pithy or spongy texture: Indication of age. Always inspect radishes carefully upon arrival to ensure good quality product. Do not hold radishes for long periods of time.
Top or root growth; softening: Indication of storage at high temperatures – store radishes at 32-36 degrees F/0-2 degrees C with a humidity level of 90-98%.
Yellowing tops: Indication of ethylene exposure – keep bunched radishes away from ethylene-producing produce and ripening rooms.
Selection: Shoppers should look for radishes with good color that have a solid feel to them. Mushy or decaying radishes should be avoided.
Storage/Handling:
Optimum Temp (F):  32 – 32F    0.0 – 0.0 C
Optimum Humidity:  95 – 100 %
Storage Life (Days):  10 – 21
Ethylene Producer:  No
Ethelyne Sensitive:  No
Water Sprinkle:  Yes
Odor Producer:  No
Ripens After Harvest:  No
Mist:  Yes
Top Ice:  No
Odor Sensitive:  No
Storage: Radishes need to be kept cold. Keep them refrigerated to keep them looking crisp. Bunched radishes should be placed with other misted vegetables, but avoid misting bagged product.