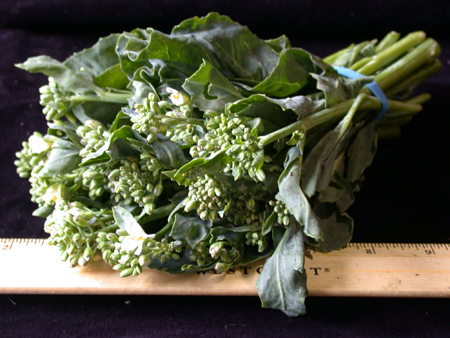 Pack:
6 bunches per carton
Availability:
February through April
Shipping:
Truck or Airfreight
Notice:
PLEASE NOTE!!!: Order Monday morning for Wednesday shipment
Description:
One of our growers is harvesting Baby Gai Lan. The stems and leaves are sturdy yet tender, rich and flavorful. If them stems of regular Gai Lan are too big and daunting for you, try our Baby Gai Lan!