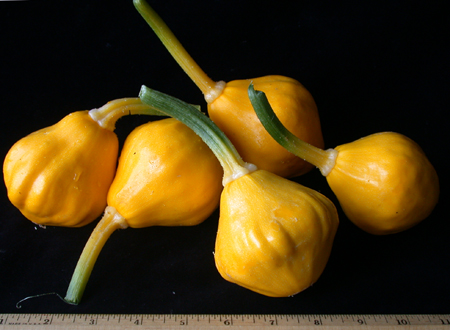 Availability:
mid-May through June
Shipping:
Truck or Airfreight
Notice:
PLEASE NOTE!!!: Order Monday morning for Wednesday shipment
Description:
Bright yellow papaya or pear shaped FRUIT. This unique squash is beautiful and yummy. Its flavor is sweet and mild. Papaya Pear Squash is a great alternative to Zucchini and Yellow Crook and can be used in a wide variety of summer squash recipes.