Osaka Purple Mustard Greens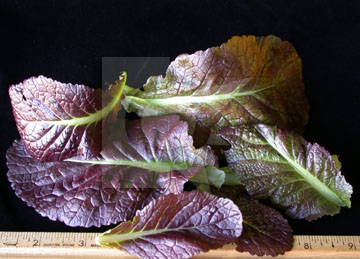 Availability:
December and January
Shipping:
Truck or Airfreight
Notice:
PLEASE NOTE!!! Order Tuesday morning for Wednesday shipment
Description:
Grown organically on a family farm in California's San Fernando Valley, OSAKA PURPLE MUSTARD GREENS are as flavorful as they are colorful. The top side of each heavily-textured leaf is a lovely purple-red color, but the flavor packs the biggest punch. Perfect for salads, OSAKA PURPLE MUSTARD is great when paired with milder lettuces and 2, and dressed with a delicately sweet vinaigrette.