Baby Pearl Onion with Tops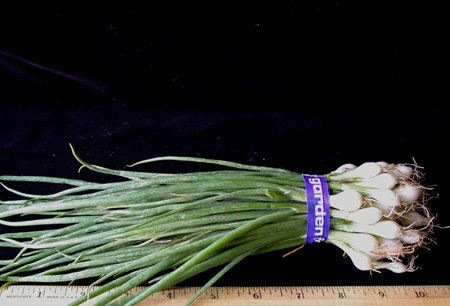 Pack:
6 bunches per carton
Availability:
mid-February through April June through August N
Shipping:
Truck or Airfreight
Notice:
PLEASE NOTE!!!: Order Monday morning for Wednesday shipment
Description:
Our grower plants Pearl Onions and harvests them while still young and tender, with their tops attached. These little onions are so young they have not yet formed a skin… so no peeling! And isn' t that what every chef hates about Pearl Onions?!? Baby Pearl Onions served with just an inch or so of their lovely green tops personify the Spring harvest!