Black Seeded Simpson Lettuce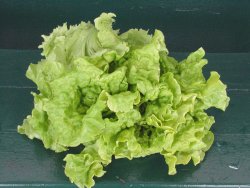 Shipping:
Truck or Airfreight
Notice:
Tuesday order for Wednesday shipment
Description:
Black Seeded Simpson is one of the most popular heirloom lettuces. Developed in the United States around 1850, Black Seeded Simpson is a looseleaf lettuce with light green, crinkly leaves. This lettuce tastes crisp and juicy, and is never bitter.