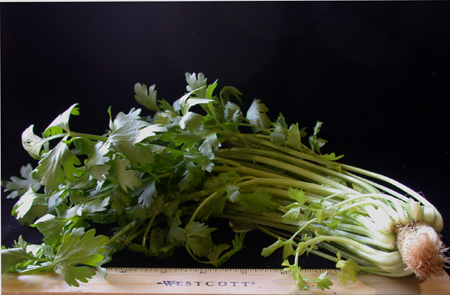 Pack:
12 bunches per carton
Availability:
Off and On Throughout the Year
Shipping:
Truck or Airfreight
Notice:
PLEASE NOTE!!!: Order Monday morning for Wednesday shipment
Description:
Hydroponically grown in Southern California greenhouses, our BABY CELERY is harvested while the ribs are about the size of large spaghetti. These little celery noodles are topped with bright green leaves and are wonderful served as you would traditional noodles.