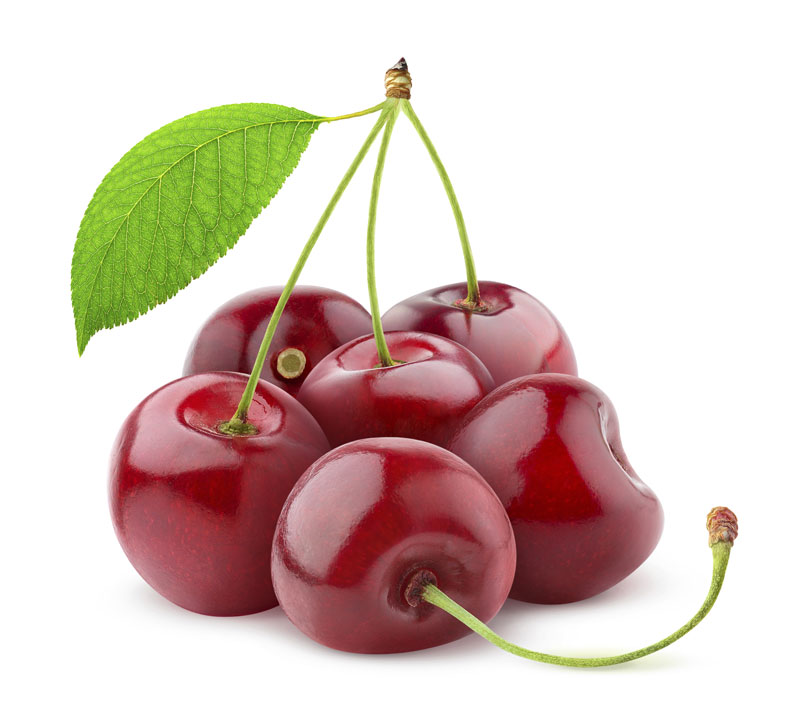 Availability:
Available May, June, July, August, November, December
Receiving/Storage:
Storage/Handling: Temperature: 32 F, 0 C. Relative humidity: 90-95% Mist: no. Typical shelf life: 10 to 14 days. Odor-sensitive. Sweet cherries may pick up off-flavors from shipping or storage with commodities that have strong odors. Modified atmosphere poly liners should be slit when product is received to eliminate gas buildup and off-flavors. Open the lids of cherry boxes stored in the cooler; good air circulation will slow spoilage. DonÍt break cherry stems. Cherries with stems have a greater shelf life than those without. It is normal for rainier cherries to have some skin discoloration, slight scuffing or brown spotting, and it often indicates high sugar content. Cherries that are mahogany or reddish brown are considered to be the most flavorful.
Description:
Although cherries most often are used in cold dishes and in breads, they are good when used as a garnish for meat dishes. Cherries also make tasty sauces or chutneys for pork, poultry, fish and beef. Do not overcook cherries. Add them during one of the last cooking steps.