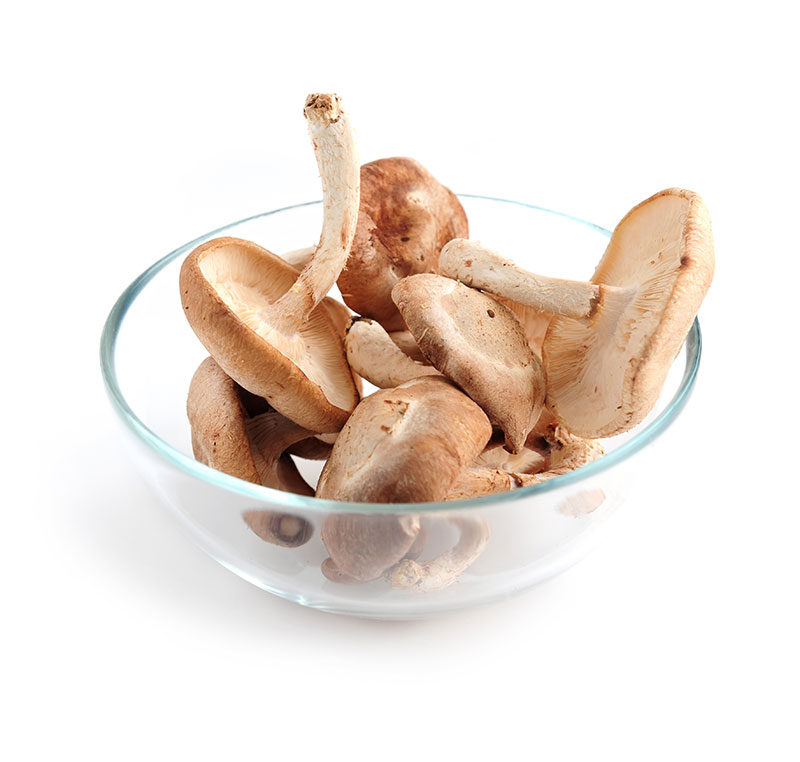 Receiving/Storage:
Receiving Information: Mushrooms should have a fresh, well shaped appearance, firm texture, and be free of spots. Size and color do not affect quality. Avoid mushrooms that show signs of deterioration, mold, or that
appear slimy. Storing tips: Store mushrooms in original containers; do not store in plastic bags. Keep fresh mushrooms away from foods with strong odors. Handling tips: Handle fresh mushrooms with care to avoid bruising. Storage/Handling: Store in original container to avoid over handling wash with cool water before use. Temperature/humidity recommendation for short-term storage of 7 days or less: 32-36 degrees F.
90-98% relative humidity.
Description:
Their meaty umami flavor is generally used in stir-frys and saut_s. The stems are usually not used as they take on a very rubbery texture.