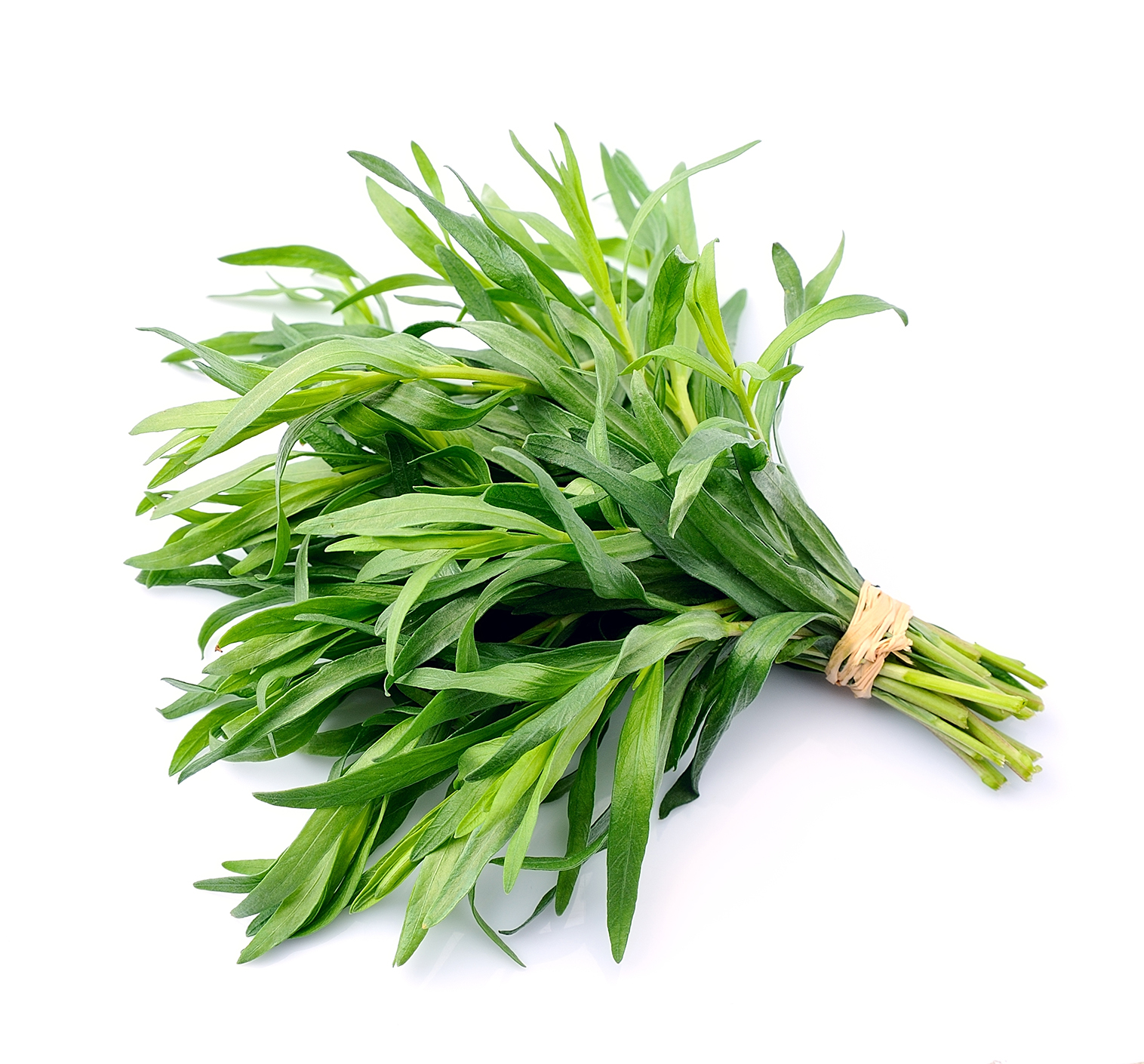 Description:
Tarragon (Artemesia dracunculus L.), is a classic herb in French cuisine, and along with chervil, chives, and parsley is one of the "fines herbs". It is a robust herb and aromatic, with a slight bitter licorice note, along with hints of mint.
Tarragon plays a starring role in the classic Bearnaise sauce, which is a base of Hollandaise sauce (mother sauce) with chopped tarragon and usually served with steak or fish. Tarragon is also commonly used with egg dishes and to flavor vinegar.
The bright tender green leaves are narrow and long, and the stems are tender. The raw herb can be added to dressings, sauces, or marinades as tarragon adds a bright herbaceous pop of flavor. To save food cost, the stems can be used to flavor vinegars and oils.
Recommended Storage
The recommended optimum storage temperature is 32° – 40°F.  Storing fresh bay leaves is different than storing dried, which are shelf-stable. With fresh, you want to keep them covered, and they are susceptible to curling and wilting when allowed to dehydrate. With the exception of oregano and basil, we recommend you store all herbs in the coldest part of your cooler. The temperature fluctuates from the front to the back of the cooler due to the location of the cooling unit and frequency of the door being opened. Download our PDF for more cooler storage hints.
Check out what's going on this week. For our latest market update, please see The FreshPress.
You can also click here to be notified when we post fresh new videos.