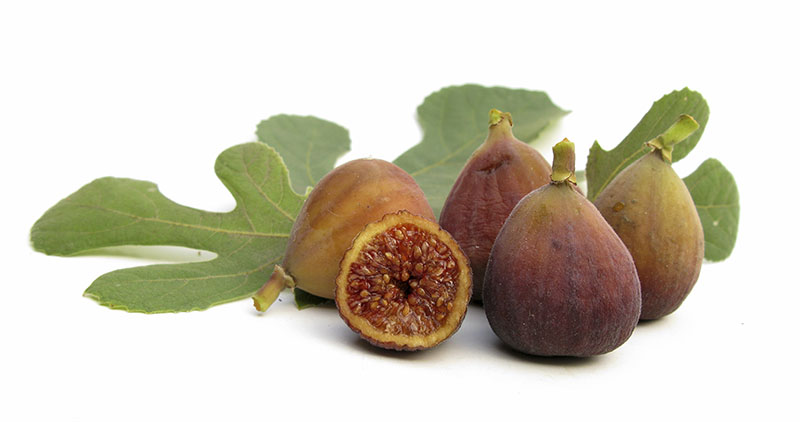 Availability:
Available June, July, August, September, October, November, December
Receiving/Storage:
Storage/Handling: Handling: 34Á F. Relative humidity: 85-90%. Typical shelf life: 10 to 12 days. Odor sensitive. Fresh figs will absorb odors produced by apples and green onions. Ripen at room temperature, uncovered, out of direct sun and turn frequently. If figs must be stored, arrange them in a single layer on paper-towel-lined trays. Cover with plastic wrap and refrigerate for a few days. Figs can be put in a sealed bag and frozen for up to six months without losing quality.
Description:
Figs are separated into four main botanical categories; and within these categories are many commercial varieties. Brown Turkey Figs are Bardajics, the main "common fig" variety. Black Missions and Kadotas are other members of the "common" category. As Brown Turkeys get further into their season, they will be reddish-brown outside and amber-pink inside. Early in the season, the fruit may be a little light in color, inside and out. Brown Turkeys are grown mainly for eating fresh or for canning. Figs help extend the shelf life of cakes, cookies and breads without the use of chemicals or preservatives. Chopped figs add a nutty flavor to rice dishes. Figs can be used in salads and side dishes but are especially popular in desserts. Figs mixed with olive oil, rosemary and garlic make a good spread for focaccia bread.