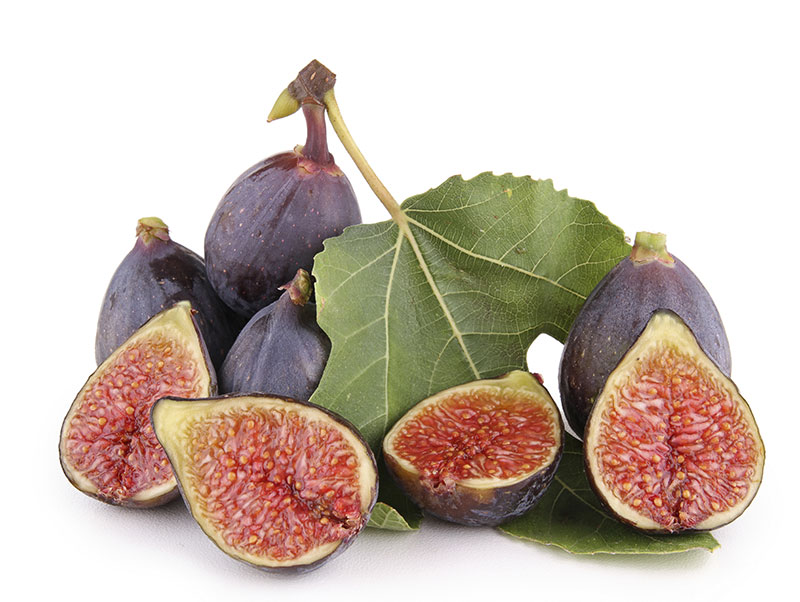 Availability:
Available May, June, July, August, September, October, November, December
Receiving/Storage:
Storage/Handling: Handling: 34Á F. Relative humidity: 85-90%. Typical shelf life: 10 to 12 days. Odor sensitive. Fresh figs will absorb odors produced by apples and green onions. Ripen at room temperature, uncovered, out of direct sun and turn frequently. If figs must be stored, arrange them in a single layer on paper-towel-lined trays. Cover with plastic wrap and refrigerate for a few days. Figs can be put in a sealed bag and frozen for up to six months without losing quality.
Description:
The story that Adam (yes, that Adam) wandered through the Garden of Eden wearing a fig leaf should give you an idea of how long figs have been around. It's a shame that more Americans are not familiar with their attributes. According to Alice Waters in her new book, Chez Panisse Fruit, "Their soft, honeyed character tames the aggressiveness of hot peppers, garlic, and onions; stands up to the assertiveness of anchovies; and is beautifully complemented by the herbaceous flavors of thyme, mint and lavender. The classic Italian combination of figs and prosciutto has led us to explore other combinations of figs with salty or smoky pork and poultry". Waters continues, "(the Black Mission's) purple-black delicate skin contains flesh that ranges from pale to dark pink and has good flavor…Ripe figs give to gentle pressure and often have small cracks in the skin." Figs are natural humectants – they help retain freshness and moisture for baking goods. Figs help extend the shelf life of cakes, cookies and breads without the use of chemicals or preservatives. Chopped figs add a nutty flavor to rice dishes. Figs can be used in salads and side dishes but are especially popular in desserts. Figs mixed with olive oil, rosemary and garlic make a good spread for focaccia bread.