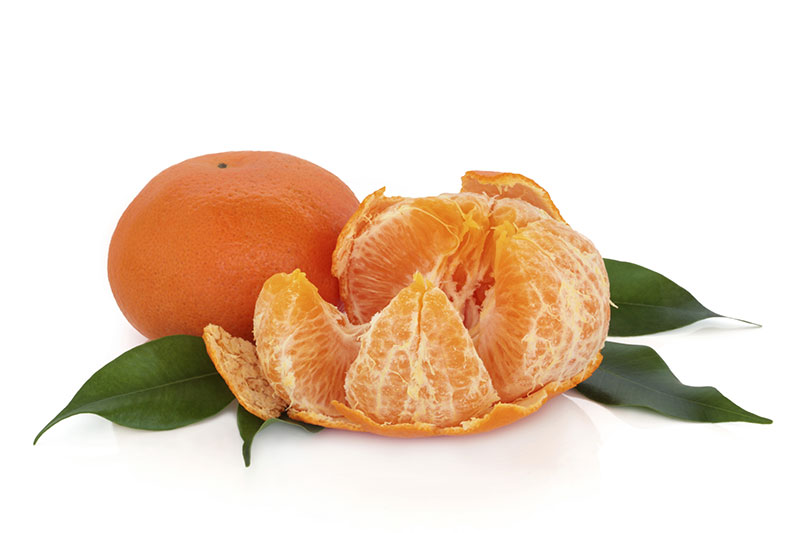 Availability:
Available January, February, March, April, May, June, July, August, October, November, December
Receiving/Storage:
Storage/Handling: Temperature: 45 to 48 F, 7 to 9 C. Relative humidity: 90-95%. Mist: no. Typical shelf life: 14 to 28 days. Odor producer. Specialty citrus produces odors that will be absorbed by meat, eggs and dairy products.
Description:
Clementines are tiny, easy to peel oranges that are members of the mandarin family. They are so easy to peel, they are also known as "kid glove oranges" as it is told that a lady could peel them with out dirtying her gloves. Great for small, single servings in children's lunchboxes, they are generally seedless and super sweet. Along with their easy to peel skin, they also segment easily and are great scattered into salads, desserts or savory dishes such as fish or chicken. Recent research shows that citrus contains nutrients that can help fight cancer as well as promote healthy skin and protect the brain against age-related mental decline. Vitamin C, which is found in citrus, is a known cancer-fighting antioxidant. Clementines add flavor to salads, stir-frys and baked dishes. Include clementines in puddings, custards and tarts. Citrus juice makes a good, tenderizing marinade for meat.