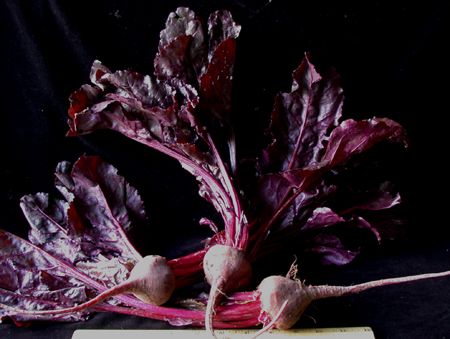 Pack:
6 bunches per carton
Availability:
Off and On Throughout the Year
Shipping:
Truck or Airfreight
Count:
4 to 5 Beets per bunch
Notice:
PLEASE NOTE!!!: Order Monday morning for Wednesday shipment
Description:
These baby beets are unique thanks to their gorgeous tops! Unlike
regular Baby Red Beets, these little gems have tops with rich, dark red color. Beautiful braised or
sauté ed. Grown in Los Angeles County.