Baby Green Scallopini Squash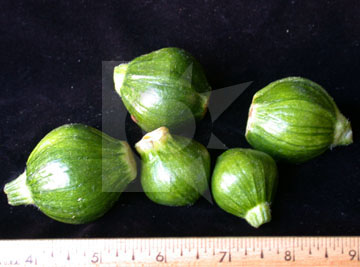 Shipping:
Truck or Airfreight
Notice:
PLEASE NOTE!!! Order Tuesday morning for Wednesday shipment
Description:
BABY GREEN SCALLOPINI SQUAQSH has a beautiful dark green color and the shape of a pumped-up space ship. Closely related to Baby Green and Yellow Summer squash, this baby variety distinguishes itself with its unusual combination of color and shape. Not many growers plant this variety, and we think that's a darned shame. BABY GREEN SCALLOPINI's mild, delicate flavor is well-suited to crudite, salads (raw or steamed first) and side dishes.