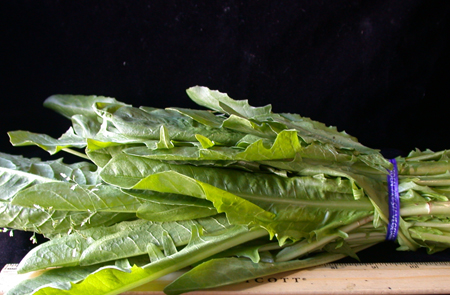 Pack:
6 bunches per carton
Availability:
August through December
Shipping:
Truck or Airfreight
Notice:
PLEASE NOTE!!!: Order Monday morning for Wednesday shipment
Description:
We've had chefs taste many different varieties of Chicory (commercially grown Dandelion, Red Dandelion, Catalogna) and without a doubt Spadona Chicory has the best flavor of them all! Unlike Spinach, Spadona Chicory takes a while to cook, so it is perfect for braising. Even when fully cooked this yummy green maintains good texture with a bite. And unlike most Chicories, once braised, Spadona Chicory's bitter edge is completely replaced with rich, deep flavor. Finally, a green that loves a true braise!