FM Rapini (Broccoli Rabe)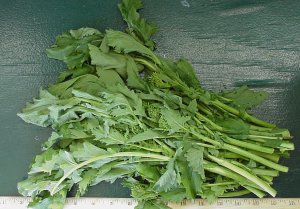 Availability:
Year-round peak fall into spring
Description:
Rapini is a common leafy green vegetable in the cuisines of Southern Italy (Basilicata, Puglia and Sicily), northwestern Spain (Galicia), and China. Rapini probably descended from a wild herb, a relative of the turnip, that grew either in China or the Mediterranean region. Although it' s grown year-round, its peak season is fall to spring in California.