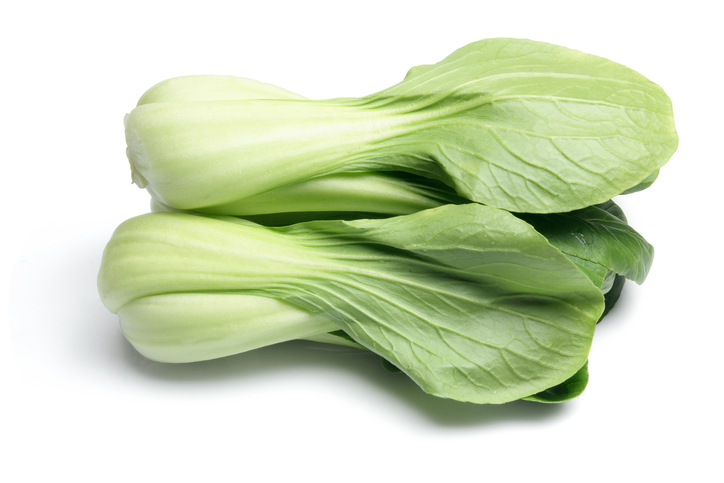 Description:
Belonging to the Brassica family, specifically the Brassica Rapa Chinensis group, Bok choy is also known as Pak-choi, Chinese white cabbage, Tsoi sum, and Yow choy. There are many varieties grown, but they mostly come in two sizes: full size and baby. Baby Bok choy is also called Shanghai bok choy.
Bok choy has crisp, white stalks and green leaves which hold up well to quick cooking, such as stir fries. The fleshy stalks retain most of their texture and are mildly flavored, which allow for seasonings and sauces to shine. Baby Bok choy are mostly used sliced in half longways, which take full advantage of their diminutive size and tender texture–they still hold up well to quick cooking, but many varieties are more tender than the full sized versions.
Recommended Storage
The recommended optimum storage temperature is 32° – 40°F. Their leaves are delicate, you don't want to allow them to freeze, but keep them as cold as possible. Keep them covered, they are susceptible to wilting when allowed to dehydrate. We recommend you store them in the coldest part of your cooler. The temperature fluctuates from the front to the back of the cooler due to the location of the cooling unit and frequency of the door being opened. Download our PDF for more cooler storage hints.
Check out what's going on this week. For our latest market update, please see The FreshPress.
You can also click here to be notified when we post fresh new videos.