By FreshPoint

Share this post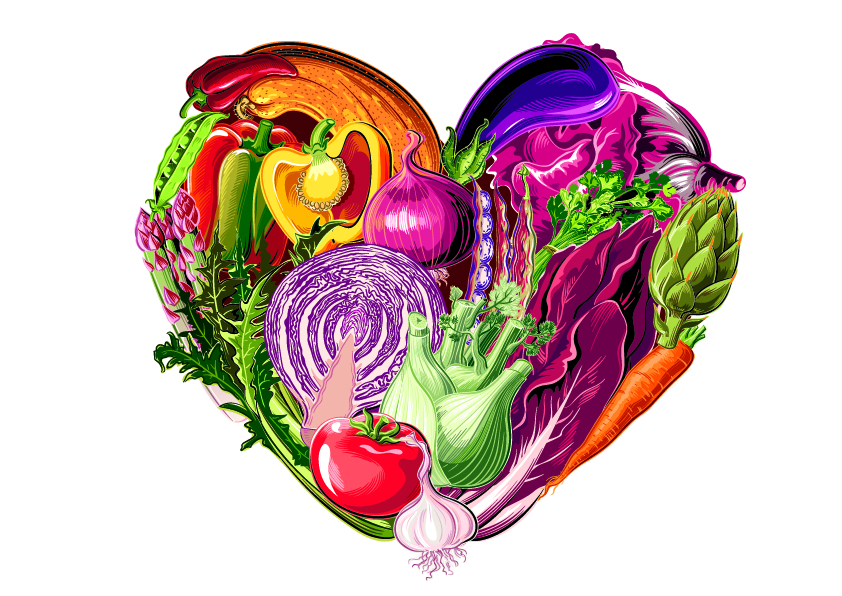 Think Color and Variety for American Heart Month
It's American Heart Month. Heart disease is the leading cause of death in America.
How do fruits and veggies play a role with heart disease?
The American Heart Association encourages you to be Healthy For Good™ with their few simple steps:
Eat Smart: Make healthy, delicious choices wherever and whenever you eat.
Add Color: Make life more colorful with fruits and vegetables.
Move More: Infuse more movement into your life for optimal health.
Be Well: Create balance, vitality, and wellbeing through self-care.
Eat the Rainbow
One way to add color would be to Eat the Rainbow, and starting with kids is a great way to encourage healthy eating habits. Colorful fruits and vegetables are vibrant, and the mix of color is a great way to eat a variety of nutrients—the more colorful, the better.

The American Heart Association also encourages you to "break up with salt." Something simple like replacing salt with herbs can add flavor usually amplified by salt. Don't forget about lemon or lime juice, both add significant, salt-free flavor.
Think About Plant-Based
This 1996 article from the T. Colin Campbell Center for Nutrition Studies featuring Dr. Esselstyn and Dr. Dean Ornish discusses their significant research about reversing heart disease with diet. Dr. T. Colin Campbell writes, "Dr. Esselstyn's results do seem to say, quite emphatically, that consuming a low-fat, all-plant-foods diet is a very powerful way to promote good health and to heal the body of heart disease."
That's exciting information, and with heart disease affecting so many, we encourage you to research how a diet rich in fruits and vegetables is a healthy road map to a healthy heart.
---
---
Blog post submission by Lisa Brizard. Visit freshpoint.com for our seasonal availability guides—and while you are there, check out the FreshPress, our latest market report.
Follow FreshPoint, Inc. on Facebook, Twitter, Instagram, and LinkedIn, and find the best of the Santa Monica Farmers Market every week with The Produce Hunter on Instagram. Did you know we are on YouTube? Head over to our page and check out our videos. Don't forget to subscribe, and also be a part of our Bell Team—hit the little bell icon to get notifications when we upload new videos.
The Produce for Better Health (PBH) Foundation recognized FreshPoint for their prestigious Role Model Award. The annual award recognizes public and private organizations for outstanding efforts in increasing the visibility, recognition and impact of the "Fruits & Veggies—More Matters" national health campaign. To learn more, visit www.FruitsandVeggiesMoreMatters.org.
FreshPoint has also taken the pledge to Eat by Example from the PMA. Have you signed up yet? www.pma.com/eatingbyexample 
This information is used for informational purposes only, please consult your doctor to discuss your health before making any changes.